Tripawds is a user-supported community. Thank you for your support!
Monday morning…I go to work at 6AM. I leave Lilly sleeping.. She is dropped off at my sister's shortly after I leave. Lilly amazed us all! She was walking, she ate by herself and went to the bathroom unassisted.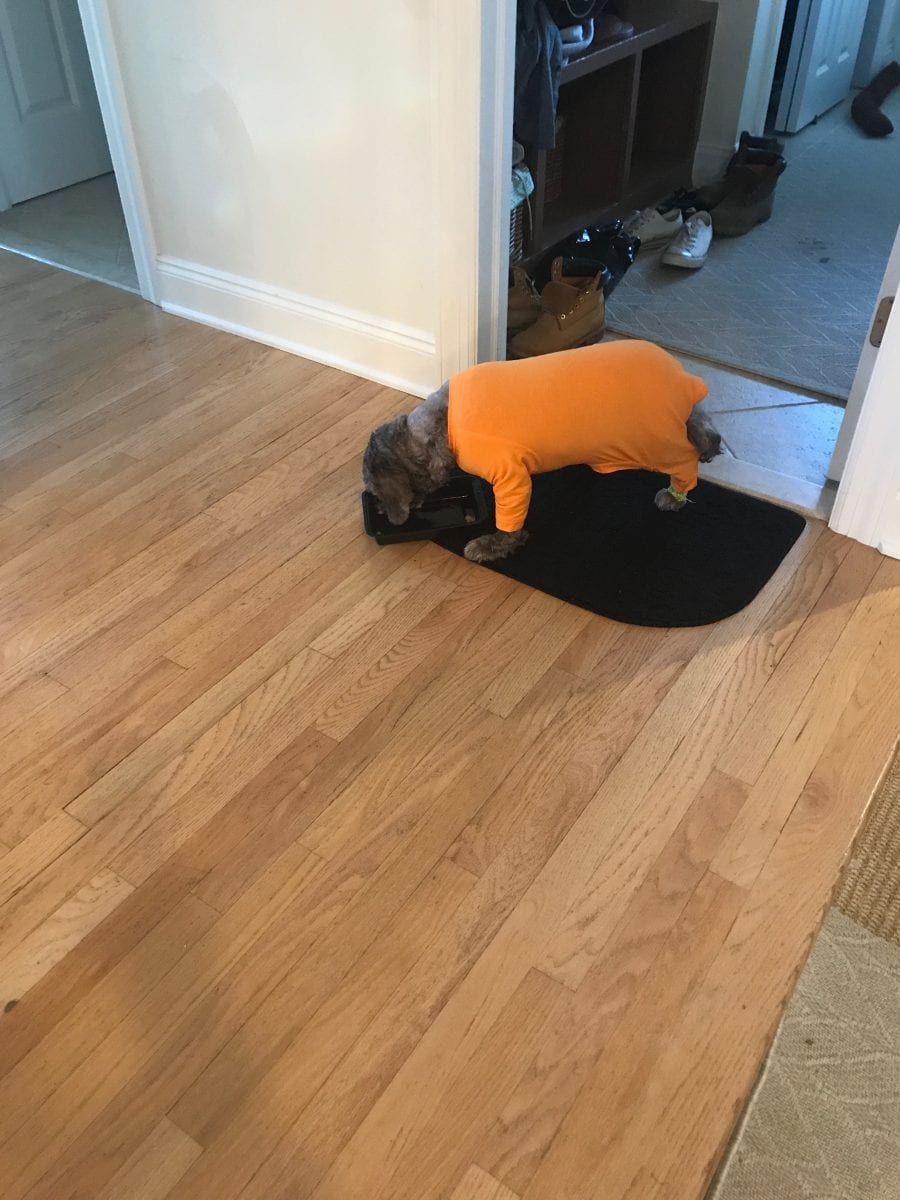 In the evening, I pick her up and she hopped across the room to greet me! My heart melted. She stood by the door and was ready to go home. I put her on the floor in the front seat of my car and she jumped up to the passenger seat. This is where she always sat and she would not have it any other way.